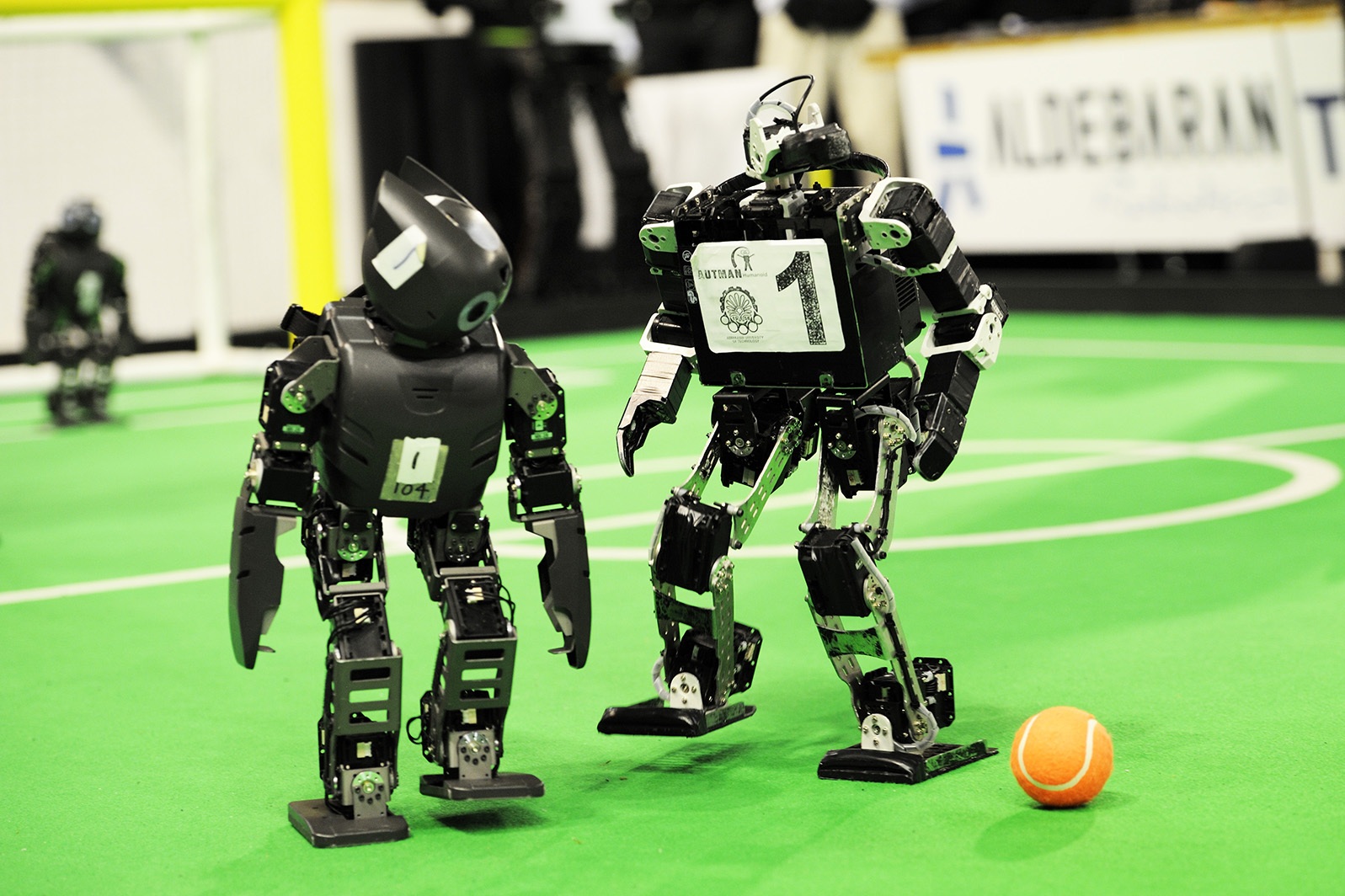 Humanoid robots have many features because of their similarities to humans which have been attracted many researchers. But as robots have inherently unstable and nonlinear dynamics, Modeling and control of them is a great challenge to maintain its balance. Also, stability and push recovery have lots of complexities due to the uncertainties of the system and dealing with external disturbances, such as surface roughness or an external shock.
Our robotics institute has begun its scientific work on humanoid since 2009 and had an active presence in the World RoboCup 2012 by winning the second place. We have four Nao H21 and the humanoid robots made by members of the Institute. Now humanoid research group of AUT robotics institute, is working on several research topics.
Team Qualification Video

Main Research Activities

Kinematic and dynamic modeling

Different models are analyzed using a MATLAB toolbox named DRAKE, ADAMS and Webots. The goal is to identify and analyze the exact model of the robot in order to close that to the actual model.

Analyzing the contact and other robot 's constraints

Robot collisions with the environment could change the dynamic model of the robot. In addition, the robot movement at different surfaces cause imposing different forces to the robot, moreover constraints of the robot will have various control and dynamic effects.

Push Recovery refers to maintaining balance when subjected to a large disturbance. We will consider the Humanoid robot stability in the face of an upper body push and try to control the system based on a ZMP preview controller or a nonlinear controller to have a real time responses to disturbance and can be able to compensate the instability.

Hardware improvements of humanoid robot

We attempt to improve the performance of the robot by improving or adding Nao sensors. In this field we can refer to accurately calibration of IMU that cause feedback with lower error.